Collaborating with Social Work programs and Field Placement sites to support students in applying classroom learning to the field
Field Instruction
Field Instruction for BSW/MSW Interns
Alyssa Najera is invested in the ongoing learning of students and contracts with organizations to provide off-site field instruction for Master of Social (MSW) and Bachelor of Social Worker (BSW) interns. She has provided field instruction to Social Work students since 2017, and as a Licensed Clinical Social Worker and Field Instructor Alyssa
has experience working with on-campus, remote, and hybrid Social Work programs
completes ongoing and required program training on how best to support students in Field Placement
is knowledgeable in Field Placement Program Management Software including Tevera®, Field Connect®, and CalStateS4
Alyssa has also collaborated with the below Master of Social Work (MSW) programs providing field instruction to generalist and advanced year graduate students.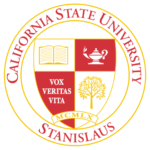 CA State University, Stanislaus
Senior Consultant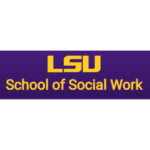 Louisiana State University
consultant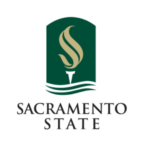 CA State University, Sacramento
Project manager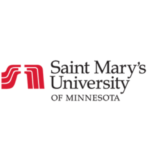 Saint Mary's University of Minnesota
Research Associate & Editor
When is an off-site Field Instructor necessary?
It may be beneficial to explore contracting with an off-site Field Instructor when
Your identified supervisor does not meet the minimum requirements of holding a Master in Social Work (MSW) degree combined with the minimum required years of experience.
There is no one available in your organization who meets the Social Work program criteria to provide Field Instruction.
Your supervisors/employees' availability is impacted and contracting with an outside, qualified consultant to provide field instruction is necessary to ensure the student(s) receives weekly Field Instruction and evaluation.
Who are the team players when partnering with a University as a Field Placement Site?
If your organization is beginning or continuing a partnership with an educational institution to support BSW/MSW students in fulfilling their Field Practicum (internship) requirements, your organization may collaborate with the Social Work program team to identify a
Field Liaison/Coordinator: a faculty member from the program who provides oversight of the student(s) and serves as your primary University contact regarding all field placement needs
Task Supervisor: the administrative supervisor (usually an employee of the organization) provides day-to-day oversight of the student's learning activities, attendance, task, and overall internship responsibilities.
Field Instructor: while the requirements vary by program, typically a Field Instructor holds a Masters in Social Work (MSW) for a minimum of 2 years, for some programs a minimum of 5 years is preferred. Field instructors mentor, supervise, and evaluate a student's ability to apply social work knowledge, skills, and values. Field Instructors also meet weekly with the student and maintain ongoing contact with the all players involved in the student's placement.