SUPPORTING THE MENTAL WELLNESS OF TEAMS IN HIGH-STRESS, HELPING PROFESSIONS THROUGH CLINICALLY-INFORMED

ONLINE

TRAINING

AND

CONSULTING

ON
Burnout Prevention and Recovery, Managing Secondary Traumatic Stress (STS) and Building Resilience
ABOUT US
Our team has leadership experience in helping professions managing crisis, navigating organizational dynamics, and serving trauma exposed populations. Now, we help organizations like you prioritize the mental wellness of your workforce and increase trauma-informed practices through online training and consulting on topics on
Resilience Building
Reflective Supervision/Consultation (RSC)
Burnout Prevention and Recovery and
Mitigating the risks of Secondary Traumatic Stress (STS) when working with trauma exposed populations
and more.
The work you do is important. Our goal is to provide you, the helping professional, with education, support, and tools that allow you to experience a fulfilling career, without sacrificing your overall wellbeing.
WHO WE WORK WITH
We partner with high performing teams that manage
High work demands
Ongoing crisis management or triage
Urgent deadlines
Detail-oriented and high liability projects/responsibilities
Ongoing exposure to traumatic events or trauma exposed and vulnerable populations
Our team has delivered custom training and education to U.S. and International audiences. We partner with both private and non-profit organizations including
Health and Human Services Agencies (HHSA),
Foster Kinship and Care Education (FKCE), Tech Companies, and School Districts.
PARTNERING WITH YOUR ORGANIZATION
Burnout and Secondary Traumatic Stress (STS) are common occupational hazards experienced by many professionals in high stress, helping environments. Without the proper supports in place, employees may be at risk of developing symptoms consistent with direct and Secondary Traumatic Stress (STS) and burnout.
These symptoms can negatively impact employee wellness, decision-making, productivity, performance, retention and overall workplace culture.
Our goal is to provide you with education, tools, and support to help your organization reduce the risks of Burnout, Compassion Fatigue (Empathic Strain), and Secondary Traumatic Stress (STS) and build an educated, resilient workforce that is equipped to manage these hazards.
INVESTMENT
Choosing to partner means you receive highly customized content that requires a significant investment in resources from our team and an equally significant investment by your organization.
Fees vary and are considerate of the below factors:
Audience
Organization needs
Implementation and delivery deadlines
Production and editing needs
Level of customization and
Value provided to your organization
We are confident in the quality and value of service we provide.
*We hold limited availability for reduced-fee speaking and training engagements for our local, non-profit partners. We are currently at capacity for the 2022-2023 fiscal year. If you are still interested in submitting an inquiry, click here.
REQUEST A CONSULT WITH OUR TEAM
To evaluate if and how we can meet your needs, it is important to first understand
the nature of your request
level of initial assessment
customization needs
urgency and
expected outcomes
For this reason, we offer a free 30-minute video consultation with a member of our team. Additional consult requires a prepaid, non-refundable fee of $375 per hour. Please note, we require your camera to be on through the consult. Consults will not be completed via phone or audio only.
*Time Zone: Pacific Standard Time PST (North America)
Custom and Clinically Informed Training
Navigating mental wellness in the workplace has become an increasing need for organizations. Even with the availability of traditional Employee Assistance Programs (EAP), organizations still find themselves needing additional support for their employees and leadership teams. To support you in prioritizing the mental wellness of your workforce, we offer custom training on burnout, secondary trauma, and other mental health related topics. Training is available via webinar platform. *Currently at capacity for in-person training events.
Custom Digital Courses
Subscription access to ongoing, self-paced digital courses on mental health topics, burnout prevention, Secondary Traumatic Stress (STS) education, resilience building and other topics specific to your organization needs. Digital courses may include access to multimedia resources including training and education videos, audio learning, worksheets, reflective active activities and custom workbooks. We partner with A.M.P. Smart Business for all production and editing needs. *Onboarding and customization fees apply
.
Small Town Counseling® Employee Counseling Program (ECP)
T
he Employee Counseling Program (ECP)

is available through a combined partnership with the clinical team of Small Town Counseling®. Our

ECP provides employees with confidential counseling services with a licensed/registered mental health professional. Organizations also have the option to include access to consulting on mental health, resilience building related topics, and ongoing training and development. ECP Counseling services are available to CA residents only.
Reflective Supervision/Consultation (RSC)
Reflective Supervision/Consultation (RS/C) is an innovative model of professional development used to support workers in high-stress positions working with vulnerable and/or trauma exposed positions. This may include, but is not limited to, frontline workers, legal teams, early interventionists, teachers, child welfare workers, public health nurses, and Juvenile Justice workers.
Reflective Consultation (RC) utilizes the reflective process to provide your team with ongoing professional development. RC is ideal for leaders and providers in helping professions.
Alyssa Najera
Licensed Clinical Social Worker and Senior Consultant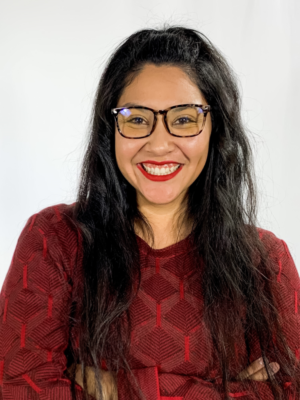 Alyssa is a Licensed Clinical Social Worker, organization trainer and consultant, mental health professional, and co-host on The Therapists Uncut Podcast. Alyssa is also a former Child Welfare Services (CWS) Social Worker, Supervisor, and Child Sexual Abuse Forensic Interviewer.